As the dedicated solar business branch under China Jiangsu International Group, Einnova Solarline was set up in 2008 to focus on the manufacuring and R&D of premium solar modules for clients all over the world.
In past 12years, Einnova has been developing steady and fast, growing into one of the leading solar module manufaturers in the world. Right now Einnova is on the list of Top 20 Solar Module Manufacturers in China.
Thanks to its super expertise in manufacturing, professional and talented technical team, rich R&D experience, strong financial strength and management system, good relationship with strategical partners, Einnova has been able to manufacture and supply most reliable solar modules with good quality and competitive costs.
So far, Einnova has supplied solar modules to more than 50countries globally, including Europe, North America, Asia, Africa, Middle East, South America etc.with accumulated installation capacity of more than 8G watts.
QUALITY lies in the hearts of Einnova team as it is the foundation for our long term development! We always use first-class raw materials to guarantee good quality. Besides this, our solar modules are produced with customized full-automatic production lines and German& Japanese equipment. And we use uniquely designed cloud-manufacturing IT system for full tracking records of each piece of solar module – that's one of our biggest advantages over other competitors for quality control!
Our goal is to guarantee "each piece of module in Einnova production line must fully comply with IEC 61215 and 61730 standards". We have successfully got TUV, CE,UL,JET etc. certificates and our manufacturing systems comply with ISO 9000, ISO 14000 and OHSAS 18000 criterias completely!
Our production capacity stands at 1.6GW for the moment and we have four factories in mainland China and Taiwan. The fifth factory in Vietnam is in construction, which willl further expand our production capacity in near future and enhance our capability to serve more clients in the world!
Einnova Solarline looks forward to cooperation with you!
Factory I at Kunshan, Jiangsu Province, China
Capacity: 500MW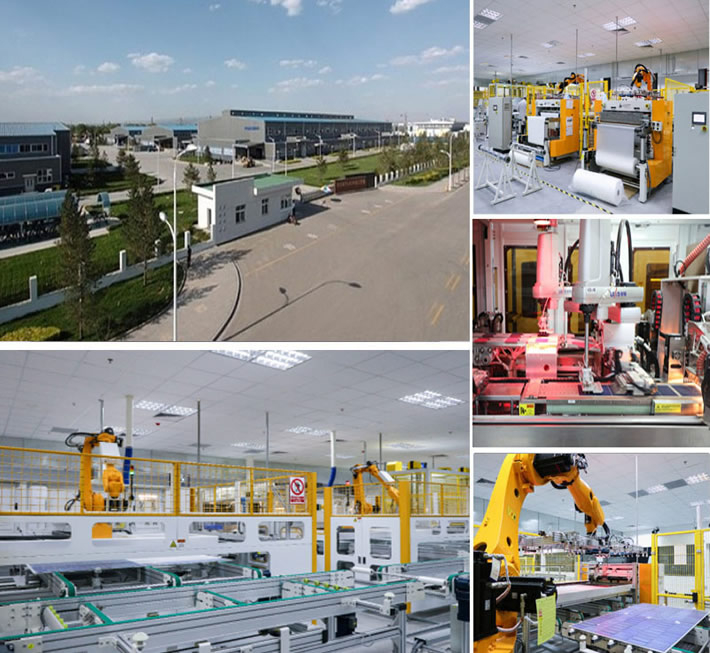 Factory II at Tianchang, Anhui province, China
Capacity: 500MW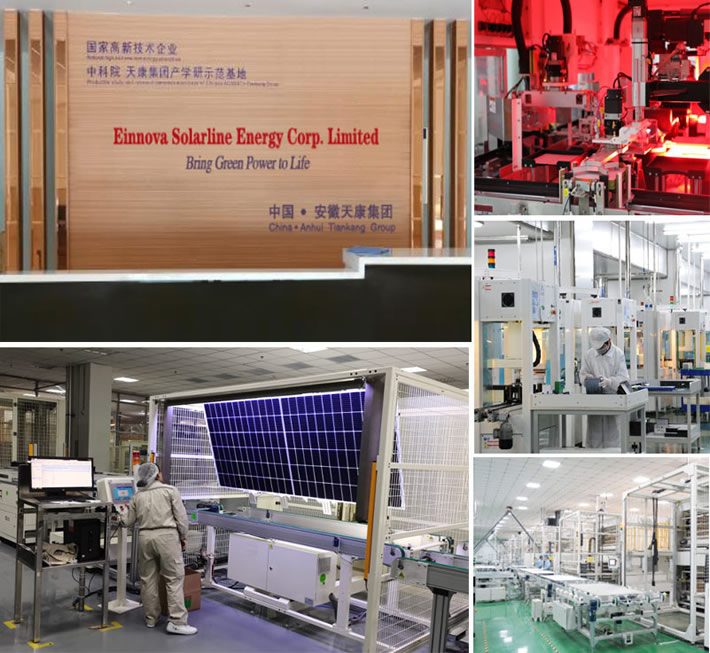 Factory III at Wuxi, Jiangsu Province, China
Capacity: 100MW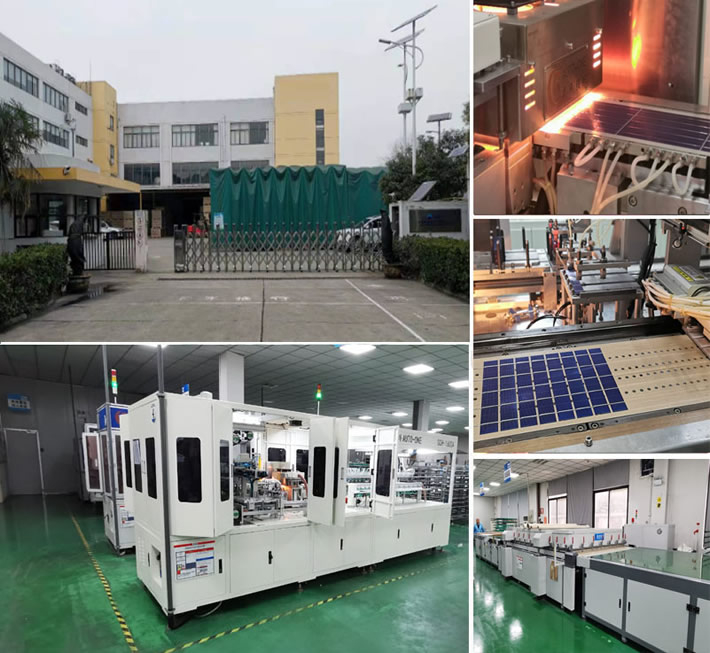 Factory IV at Kaohsiung, Taiwan
Capacity: 500MW