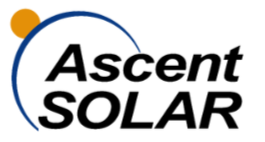 Ascent Solar Technologies, Inc. announced today the retail debut of the company's EnerPlex solar assisted battery case for the iPhone 4 and 4S in the United States and all of North America with one of the company's distributors, CommXPERTS. The EnerPlex cases are now available online through the distributor's website. The EnerPlex for iPhone 4 & 4S takes advantage of Ascent's ultra-light, thin and flexible solar panels and enables iPhone 4 & 4S users to provide supplementary charging of their iPhones with sunlight in addition to conventional charging methods to extend the usage time of iPhones.

The EnerPlex case for iPhone is enabled by the lightweight, thin and highly customizable form factor of Ascent's CIGS solar cells, allowing solar technology to be integrated into the thinnest and lightest solar-enabled iPhone case on the market. Paired with an ultra-thin lithium-ion battery the EnerPlex case provides hours of additional audio, web and talk time for iPhone 4 & 4S users.

Ascent Solar's President and CEO, Victor Lee, said: "We are excited to provide consumers with the ability to experience the transformational qualities of Ascent's award-winning CIGS solar technology through a product that complements one of the most popular consumer devices in history. Moving forward we are eager to introduce a wide range of EnerPlex solutions for a variety of consumer products, including Apple's iPhone 5."