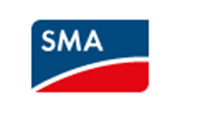 June 8, 2013 – Phoenix Solar Inc. today announced it signed a contract with Silicon Ranch Corporation to build a 38.6 megawatt solar plant called Simon Solar Farm in Georgia. Upon completion, the installation will be the largest utility-scale solar power facility in the state and the largest solar installation in the 14-year history of Phoenix Solar.
Construction, which has already begun at Simon Solar Farm outside Atlanta, is scheduled for completion by the end of 2013. Simon Solar Farm is expected to generate enough clean power every year to charge a fleet of 10,000 electric vehicles with enough electricity for each to be driven 20,000 miles.
Under the terms of the contract, Phoenix Solar Inc. will provide all engineering, procurement and construction (EPC) services to Silicon Ranch to realize the ground-mount solar park on 161 acres at the Simon Solar Farm, about 30 miles east of Atlanta, the state capital. Phoenix Solar will also provide long-term operations and maintenance (O&M) support for the solar park. Silicon Ranch closed its construction financing facility last month.
Georgia Power has agreed to buy the electricity generated from the solar park under a 20-year Power Purchase Agreement (PPA) with Silicon Ranch. Silicon Ranch procured the first large scale solar PPA in December 2011 as part of the 50 Megawatt solar purchase authorized by the Georgia Public Service Commission (PSC). Following the success of this initial solar procurement initiative, Georgia Power has since created the "Advanced Solar Initiative", a voluntary program initiated in 2012 aimed at purchasing 210 megawatts of additional solar generating capacity.
Phoenix Solar is deploying modules from JA Solar at the solar park, and will utilize SMA inverters and Unirac mounting systems. Site work has already begun at Simon Solar Farm which was a cotton farm several decades ago.
The Simon Solar Farm is yet another example of the strategic partnership between Silicon Ranch and Phoenix Solar that has resulted in the construction of several solar power facilities in the Southeast, including the largest solar installation at a U.S. auto plant, namely the LEED Platinum-certified Volkswagen factory in Chattanooga, Tennessee.
Matt Kisber, President and CEO of Silicon Ranch, said, "Silicon Ranch is proud to be building the largest solar development in Georgia and we look forward to producing clean, renewable electricity at this facility before the end of this year. This project will further develop Georgia's position as a leader in the adoption of clean, renewable solar power and I commend the Georgia PSC and Georgia Power for their leadership. The strategic partnership with Phoenix Solar has allowed us to accelerate the timetable for bringing this project on line this year," added Mr. Kisber.
Dr. Murray Cameron, CEO and President of U.S.-based Phoenix Solar Inc., said, "The Simon Solar installation represents a giant step forward for the adoption of solar power in Georgia and the entire Southeast, and we are proud to be playing a key role in the region. Upon completion of the Simon Solar project, Phoenix Solar will have installed approximately 50 megawatts of solar power facilities in this region as part of our strategic partnership with Silicon Ranch. I am proud that the professionalism, diverse skills and commitment of our US team has resulted in Phoenix Solar being awarded this contract."
Dr. Bernd Köhler, Chief Executive Officer of Phoenix Solar AG, said, "Phoenix Solar AG underlines that the Simon Solar project is among the strategic projects which will contribute to its planned increase of Group revenues to between EUR160 mn and EUR190 mn in 2013. Being selected to develop the Simon Solar project reaffirms our company's strong commitment to focus on international growth markets, including North America and Asia."