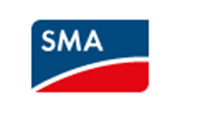 SMA has closed a contract with Sterling and Wilson for the 162MW Columboola Solar Farm, a solar farm in Queensland, Australia. 39 Medium Voltage Power Stations and a SMA Power Plant Controller to control the electricity flows in the PV plant will form the backbone of the project. With the SMA solution, this PV project will be a key contributor to Queensland's 50% renewable energy target of by 2030.
"Including the Columboola Solar farm, SMA together with Sterling and Wilson now have over 700MW across three projects committed in Queensland alone. We are proud of this significant contribution to Queensland's renewable energy revolution." Says Joshua Birmingham, Director Project Sales at SMA Australia.
"Sterling and Wilson are looking forward to successfully delivering the Columboola Solar Farm in conjunction with the SMA team. SMA are the dominant inverter supplier in the Australian market and their wealth of experience in successfully connecting project to the NEM is second to none," says Phil Sheridan, CEO of Sterling and Wilson Australia.
The Columboola Solar Farm will create 400 jobs and can power up to 100,000 homes. With renewable energy currently accounting for 14 % of Queensland's electricity mix, this project will be a key contributor to the states' target of 50% Renewable Energies by 2030. The SMA solution for Columboola Solar Farm will comprise of 79 Sunny Central inverters integrated into 39 MVPS 5500-S-AU, a MVPS 2750-S-AU and an SMA Power Plant Controller. Start of delivery for SMA inverters is expected for April 2021. The farm is due to begin generating electricity in August 2021 and achieve Provisional Acceptance by November 2021. Once operational, the Columboola Solar Farm will export electricity under the PPA with state-owned CS Energy for industrial retail customers such as Griffith University, Central Queensland University and Queensland University of Technology.