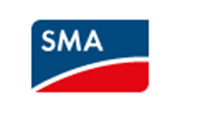 SMA has released its new Sunny Island 4548-US and 6048-US off-grid solar inverters for the North American market. Expanding upon the proven technology of the Sunny Island 5048-US, these devices reach a new maximum efficiency of 96 percent and CEC-weighted efficiencies up to 94.5 percent, as well as up to a 20 percent increase in power output for the Sunny Island 6048-US. The Sunny Island 4548-US and 6048-US can be paired with SMA's Multicluster Box, making them ideal for three through 100kW off-grid PV systems.

"We continually look for ways to advance the performance of off-grid systems," said Jurgen Krehnke, president and general manager of SMA America and president of SMA Canada. "These new Sunny Island inverters not only offer complete off-grid and back up management, but they also save on diesel costs when utilized as stand-alone power while enabling a wider range of system dimensioning."

Additional features of the Sunny Island 4548-US and 6048-US include intelligent battery management for maximum battery life, state-of-charge calculation and AC and DC coupling. Applicable for single- and three-phase PV systems, they also offer parallel connection and modular expansion.

Installers can utilize SMA's advanced data collection and communication devices such as the Sunny WebBox data logger to help track system performance. Data can be transmitted by cable to the SMA Sunny Portal.