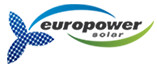 Arctech Solar recently signed a strategic partnership agreement with Europower for the production, solution design, operation and maintenance of solar tracking systems in Turkey.
Under the agreement signed between the two parties, Arctech Solar and Europower will launch the cobranding product "EuroSuntracker Powered by Arctech Solar".
"We are now working with Arctech Solar as our exclusive partner because of their innovative technology, excellent quality and rich project experience in PV solar industry," said Behic Harmanli, President of Europower, "We are confident that this cooperation will bring both of us opportunities and favorable conditions in Turkey PV market."
The president of Arctech Solar's international business, Guy Rong commented, "Turkey is a very important market for us, the cooperation with Europower marked the successful entry of Arctech Solar into Turkey PV market. We will bring state-of-art tracker products to the market and work closely with Europower to deliver more values to the local solar projects."