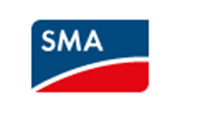 SMA announced that 13 Sunny Central Storage inverters are being used in the Los Angeles Department of Water and Power's Beacon Energy Storage System, a 20MW battery storage project at the Beacon Solar Plant in the Mojave Desert.
"SMA is thrilled to work with Doosan GridTech, one of the top energy storage providers worldwide, to expand storage capabilities for LADWP and help them utilize more solar power," said John Susa, executive vice president of sales for the SMA America and the Asia Pacific regions. "We are confident that the Sunny Central Storage will be a reliable, robust solution to ensure a successful project for years to come."
"We chose SMA for this project because of the company's proven ability to deliver product on time and the availability of its cutting-edge storage technology," said Dan Sowder, PE Doosan's Vice President of Power Systems Integration.