The signing ceremony of the Power Purchase Agreement (PPA) between Irbid District Electricity Company and Philadelphia Solar for the 11MWp expansion of Al Badiya Power Generation.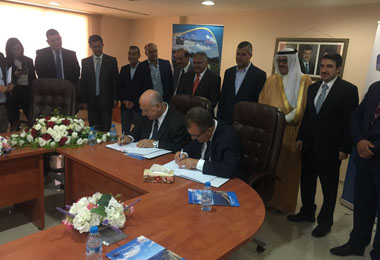 This expansion will consist of approximately 34,350 polycrystalline panels (320 Wp each), Philadelphia Solar made a single axis tracking system (Model: PS-1P-Tracker), and a 12MWh Lithium Ion energy storage systems.
The signing ceremony took place in Irbid on the 8th August in the presence of the Minister of Energy and Mineral Resources Mr. Saleh Al Kharabsha, Eng. Ahmad Thainat the General Manager of Irbid District Electricity Company and a number of leaders in the sector.