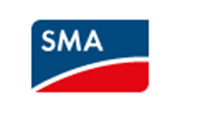 SMA Solar Technology AG and Greenko Energies Pvt Ltd have signed contracts for the supply of 616MW of Sunny Central 1000CP XT inverters from SMA. With the inverters, Greenko will realize PV power plants in the Indian states of Karnataka and Andhra Pradesh within the next year.
"We are proud that Greenko has chosen SMA to help them bring such a huge amount of clean and affordable energy to the people of India," said John Susa, SMA Executive Vice President Sales Asia Pacific."Our highly experienced local sales and service team will support Greenko's ambitious projects not only with our high-performance, cost-efficient Sunny Central 1000CP XT inverters, but also with the highest level of sales, service and technical support."
"With its outdoor rating, OptiCool technology, extensive earthquake and wind speed tests as well as its highest power density in the market, the Sunny Central 1000CP XT inverter clearly focuses on reducing Balance of System (BOS) components, maintenance and logistical costs for any solar power plant project", explained Boris Wolff, SMA Executive Vice President business unit Utility.
"Greenko has chosen SMA based on its many years of global experience, its technologically advanced solutions and comprehensive service portfolio," said Mr. S.K Mohiddin , Senior Vice President Contracts and Material Management of Greenko. "We are pleased to partner with them on some of our key PV projects in Karnataka and Andhra Pradesh."